Extending The Reach of Healthcare
Explore CSI Health's telemedicine software to learn more about how we help Federally Qualified Health Centers (FQHC) expand their capabilities into new markets.
CSI MEDHUB
CSI Health's MedHub is the ultimate solution to providing services to rural communities. We integrate our custom Peripheral Device API and Peripherals into existing office and clinical spaces turning any room into a Virtual Clinic. We can configure the space to include immersive flat screen TVs to improve the virtual physician experience, or contain the workflow with a laptop or tablet.
This is the fastest and most efficient way to add telemedicine to your healthcare offering while including point-of-care diagnostic peripherals.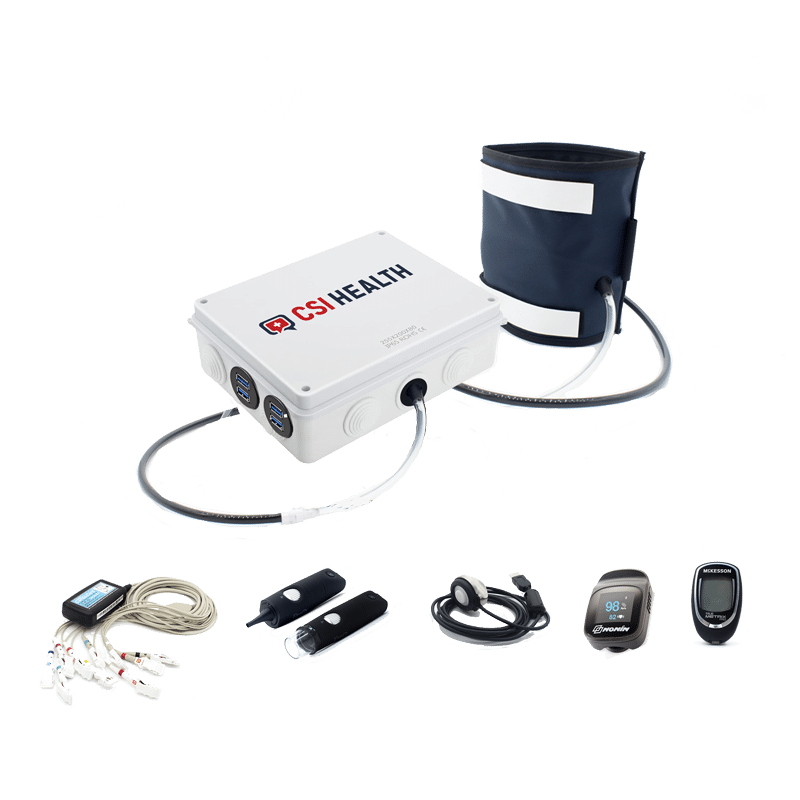 Access Without Boundaries:
Reach patients in the farthest corners of the country. Our platform erases geographical barriers, making quality care universally accessible.
Cost-Efficiency:
Cut down on overheads while expanding your services. The MedHub reduces the strain on resources and keeps your bottom line healthy.
Personalized Patient Care:
Tailor treatments to individual needs through video consultations, ensuring that patients receive the attention they deserve.
Compliance & Security:
Rest easy with our HIPAA-compliant and secure platform, maintaining patient confidentiality at all times.
Seamless Integration:
CSI Health creates custom integrations to seamlessly fit our software and technology into your existing framework.
In use
We partner with Healthcare Providers and Federally Qualified Health Centers to accelerate the implementation of School Based Health Centers. We help make sure that students have the diagnostic care they need and the opportunity to stay at school while receiving top-quality care from medical professionals. By integrating hospital-grade diagnostic peripherals directly into telemedicine workflows, students can get a full consultation from a local healthcare provider without ever leaving the school.