Elevate the Level of Care
Real Diagnostics. Virtual Physicians.
Virtual

Telemedicine Clinics

We outfit existing office and clinical spaces with our Diagnostic Telemedicine Solution creating a Hybrid Telemedicine Model that elevates the level of care and enhances the patient experience. No need to invest in expensive hardware!

Virtual Telemedicine Hub
Based on overwhelming customer demand, CSI Health has added a Virtual Telemedicine Clinic Solution to its list of product offerings. We integrate our custom Peripheral Device API and Peripherals into existing office and clinical spaces turning any room into a Virtual Clinic. We can configure the space to include immersive flat screen TVs to improve the virtual physician experience, or contain the workflow with a laptop or tablet.
This is the fastest and most efficient way to add telemedicine to your healthcare offering while including point-of-care diagnostic peripherals.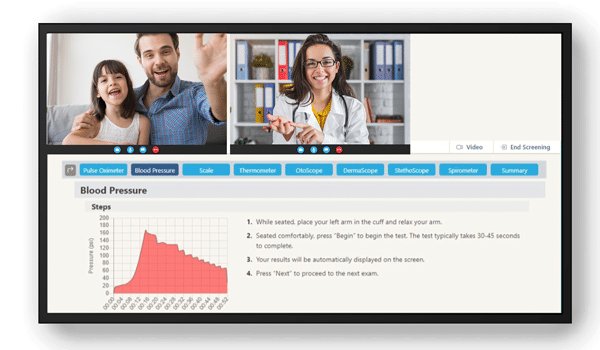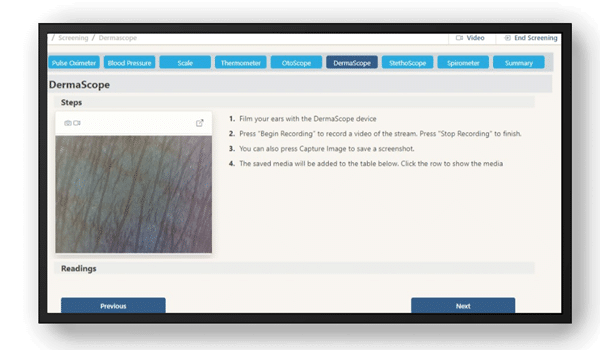 Hybrid Telemedicine Features

Integrated Diagnostic Devices
Automatic Biometric Data Capture
Synchronous Physician Consultations
Systems Agnostic, API-Driven Model
Hospital-Grade Peripherals

Integrated Diagnostic Devices Include:
Digital Stethoscope
Wireless, HD Dermoscope
Wireless, HD Otooscope
12-Lead EKG/ECG
Wireless Pulse Oximeter
Thermometer
Blood Pressure Pump & Cuff
Glucometer
Request Information
Contact our sales team: (800) 533-9230 or complete the form below to request more information.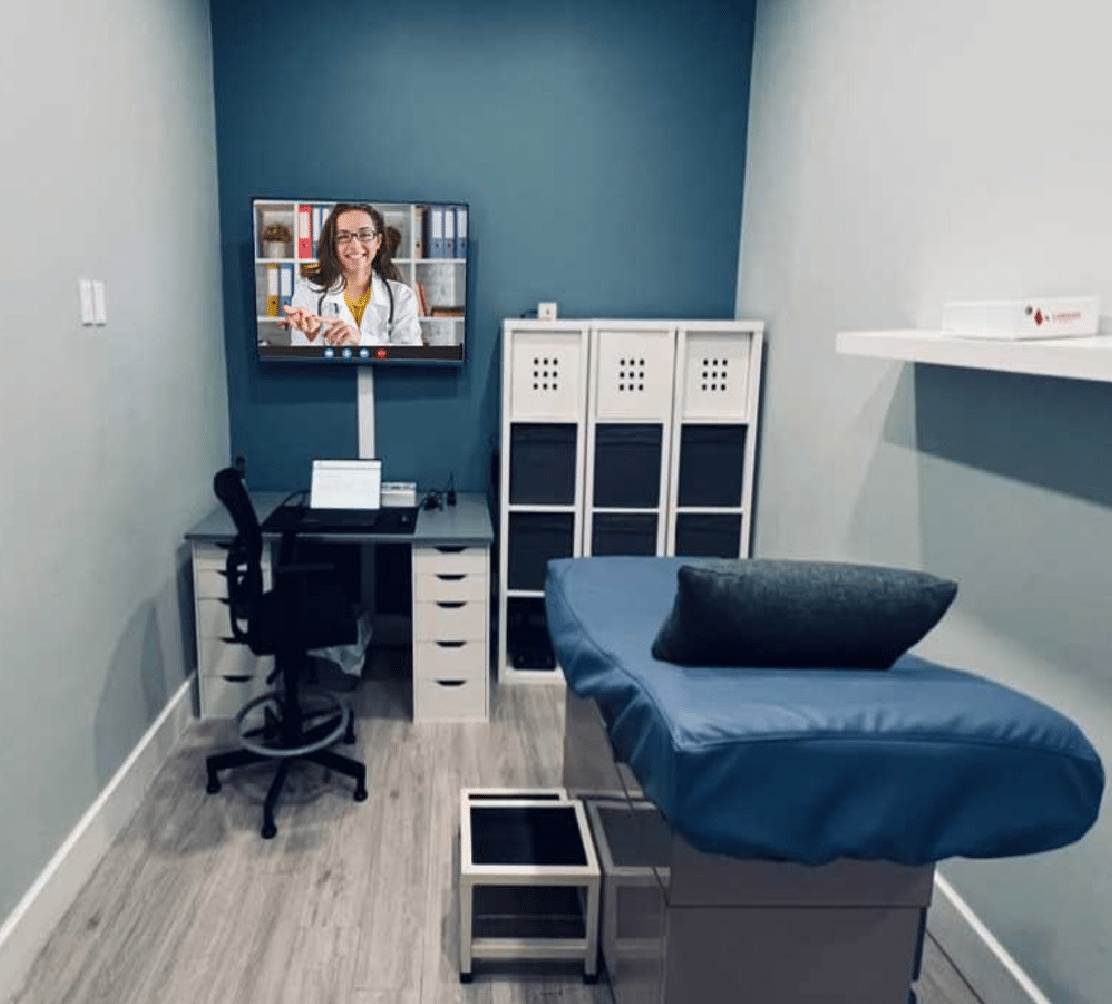 Caribbean Health Plus
Connecting the Islands to Healthcare
Collaborative Telemedicine Clinics serve to connect the remote islands of the Caribbean to specialists abroad without the cost of travel. CTCs are diagnostic telemedicine clinics that combine personal, quality care, diagnostic examinations, and remote specialty consultations via telehealth. Staffed by a medical professional, these centers serve to satisfy both pre-operative and post-operative examinations reducing overhead costs typically associated with unnecessary travel and lengthy stays abroad. CTCs provide an immersive experience with the remote physician while maintaining a level of care that can only be provided by an in-person medical professional.

CSI Health's Virtual Telemedicine Hub integrates hospital-grade peripherals at the remote point of care, providing actual biometric diagnostics for use in telehealth-based consultations.
Customers can choose to integrate directly into their medical records system (EMR/EHR), transmit the data to secure, HIPPA compliant servers either on premises or in the cloud, or through a variety of other secure file transfer methodologies. We consult with each customer to design a custom solution from data capture to transmission. We can also work with each client to design a custom UI/UX that is privately branded and fits within pre-established brand standards.
Standard Devices
Laptop or Tablet
Wireless Pulse Oximeter
Infrared Thermometer
Blood Pressure Cuff
Wireless HD Dermascope
Wireless HD Otoscope
Storage Compartment
Top Plate
Premium Devices
Spirometer
12-Lead EKG