Diagnostic Telemedicine Solutions
CSI Health is transforming occupational and community healthcare by reducing the time, travel, and trouble of in-office doctor visits. Our innovative solutions put the medicine back in telemedicine through individual, immersive, diagnostic and screening experiences.
Point of Care Diagnostics
We know in healthcare, there are no one-size-fits-all solutions. The CSI Health team researches and models the most effective, proven methodologies and modalities and can adapt the best practices we gain from our community of experts to serve each partner's unique scenario. By combining diagnostic exams with the efficiencies of virtual physicians, CSI Health is elevating the level of care that can be provided remotely.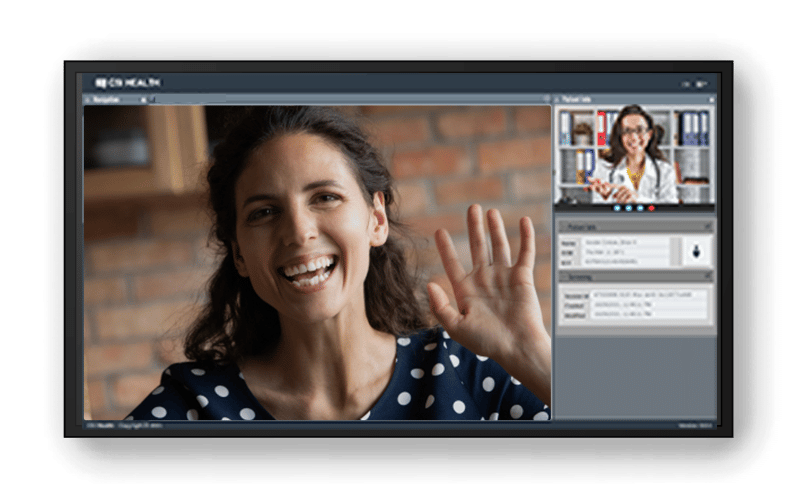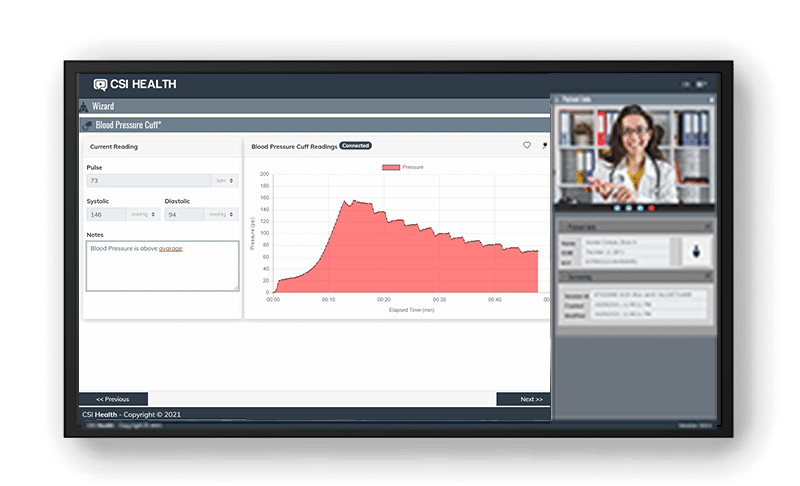 Flexible, Custom Solutions
Our solutions solve real problems as they are designed by people who understand the opportunities and challenges of healthcare. Whether the visit is self-guided or facilitated by a qualified medical assistant, CSI Health's private and secure diagnostic telemedicine solutions quickly connect people with doctors, counselors, and specialists located anywhere in the world. High-quality healthcare care is no longer determined by the availability or geography of a medical professional. CSI Health is creating more personalized connections in a highly-connected world.
However you need it, We Deliver.
In addition to cutting-edge software solutions, we design, manufacture, and sell multiple delivery methods of our diagnostic telemedicine solution. From our QuickCheck Wellness Kiosk to a fully enclosed MedClinic, we've got the solution to expanding your physical reach while maintaining your existing brick-and-mortar footprint.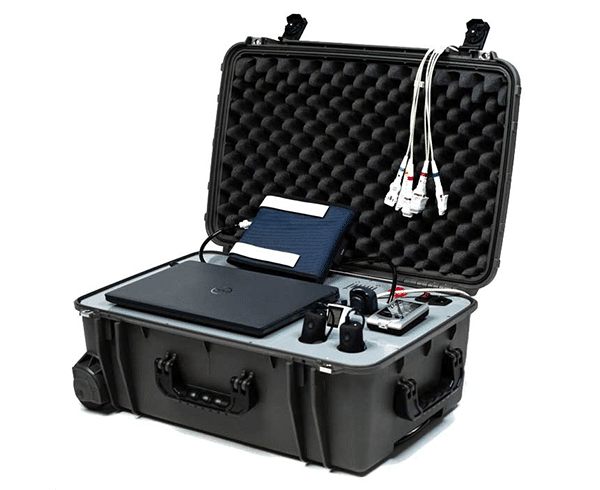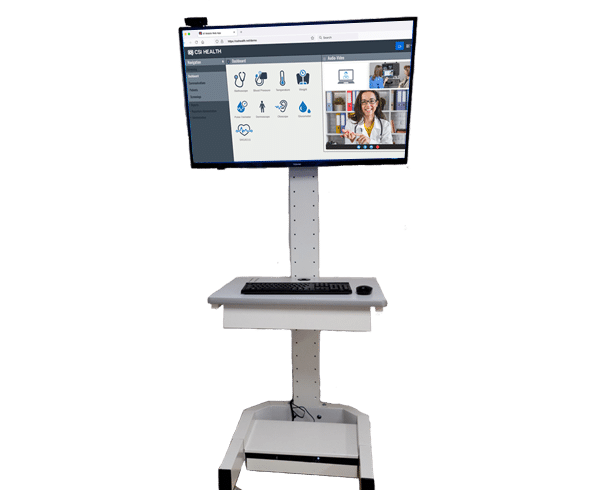 The X-1 Mobile Unit is a self-contained telemedicine system designed to provide remote, diagnostic screenings while connected securely to a medical professional through a telehealth portal. The biometric data captured during a screening session flows seamlessly into the healthcare provider's medical records system (EMR/EHR) through our custom API integration.
The CSI MedCart provides all the same functionality as the X-1 Mobile as is housed in a sturdy, mobile medical cart for clinical and hospital environments. We work with physician groups, regional health systems, and third-party administrators to facilitate custom diagnostic telemedicine solutions.
This cutting-edge healthcare kiosk allows healthcare providers an easy way to establish secondary locations for patient screenings and/or diagnostic testing while staying connected to the medical professional and the medical records system. Ideal locations for these kiosks include retail, pharmacies, government buildings, corporate wellness settings, rural practices, etc.
This fully enclosed, private telemedicine clinic leverages the diagnostic and telehealth capabilities of the X-1 Kiosk while providing for more advanced, personal care in a completely private environment, all while connected securely to a medical professional.