Diagnostic Telemedicine Solutions
CSI Health's X-1 Series of diagnostic telemedicine solutions allow medical providers to access patients outside of their existing brick-and-mortar locations by offering health screening and diagnostic solutions that include a mobile unit, a rolling medical cart, a freestanding kiosk, and a fully enclosed virtual clinic. All of these solutions were designed to allow for increased diagnostic testing in remote, rural, or mobile settings.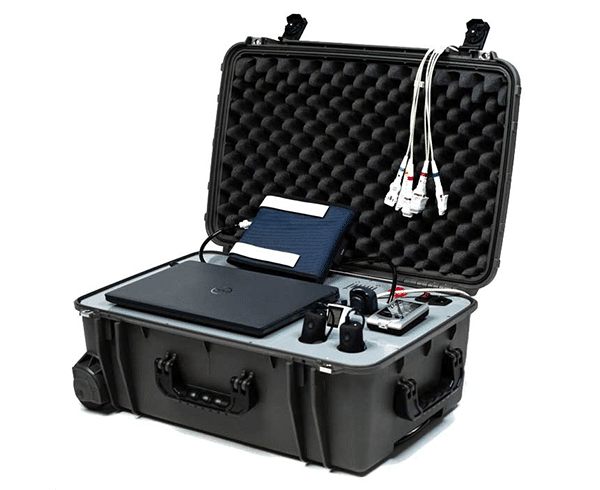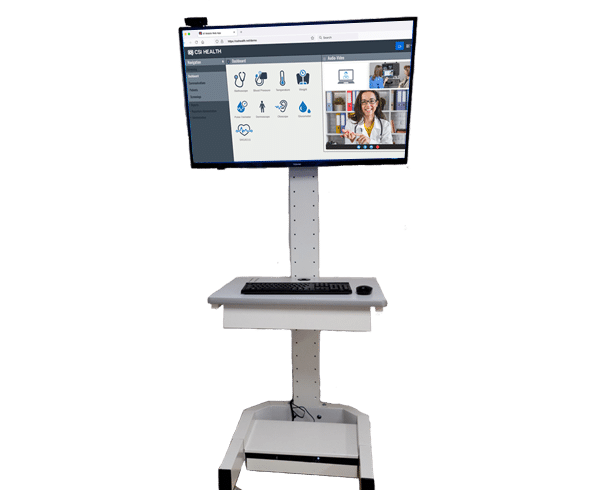 The X-1 Mobile Unit is a self-contained telemedicine system designed to provide remote, diagnostic screenings while connected securely to a medical professional through a telehealth portal. The biometric data captured during a screening session flows seamlessly into the healthcare provider's medical records system (EMR/EHR) through our custom API integration.
The CSI MedCart provides all the same functionality as the X-1 Mobile as is housed in a sturdy, mobile medical cart for clinical and hospital environments. We work with physician groups, regional health systems, and third-party administrators to facilitate custom diagnostic telemedicine solutions.
This cutting-edge healthcare kiosk allows healthcare providers an easy way to establish secondary locations for patient screenings and/or diagnostic testing while staying connected to the medical professional and the medical records system. Ideal locations for these kiosks include retail, pharmacies, government buildings, corporate wellness settings, rural practices, etc.
This fully enclosed, private telemedicine clinic leverages the diagnostic and telehealth capabilities of the X-1 Kiosk while providing for more advanced, personal care in a completely private environment, all while connected securely to a medical professional.
Diagnostic Devices
Options include Ultrasound/Sonogram, Digital Stethoscope, 12-Lead EKG/ECG, Dermascope, Otoscope, Pulse Oximeter, Infrared Thermometer, Glucometer, and Blood Pressure Cuff.  We are happy to explore integrating any of your current or desired devices as well.
Need Wellness Screening Kiosks? Visit our sister company, Texas Medical Screening