Custom Design & Build
Manufacturing Focused on Your Unique Needs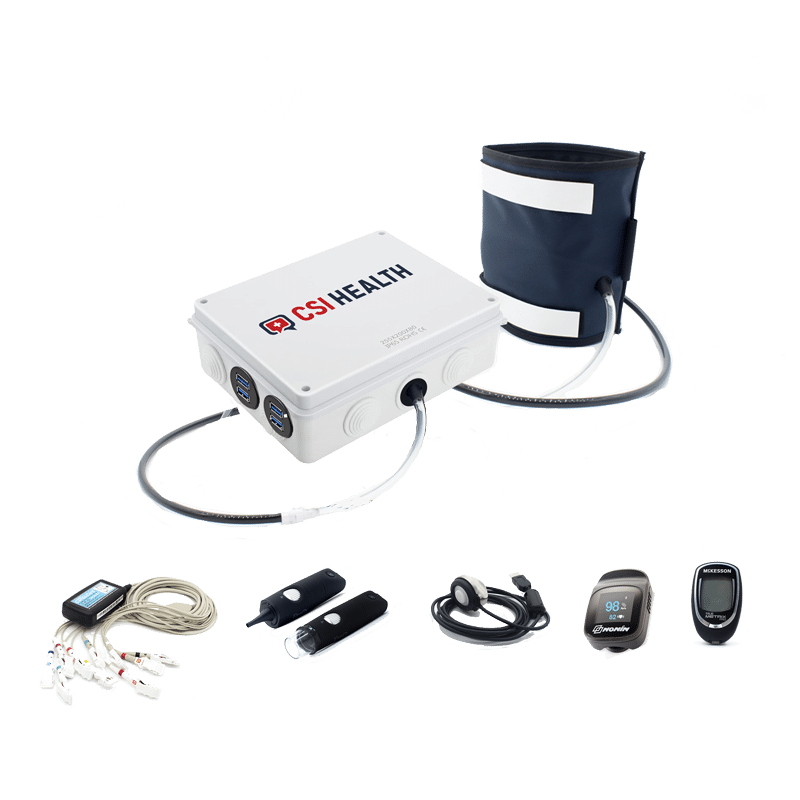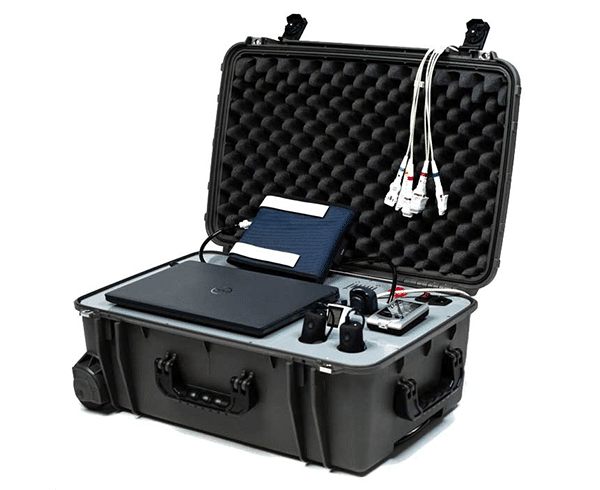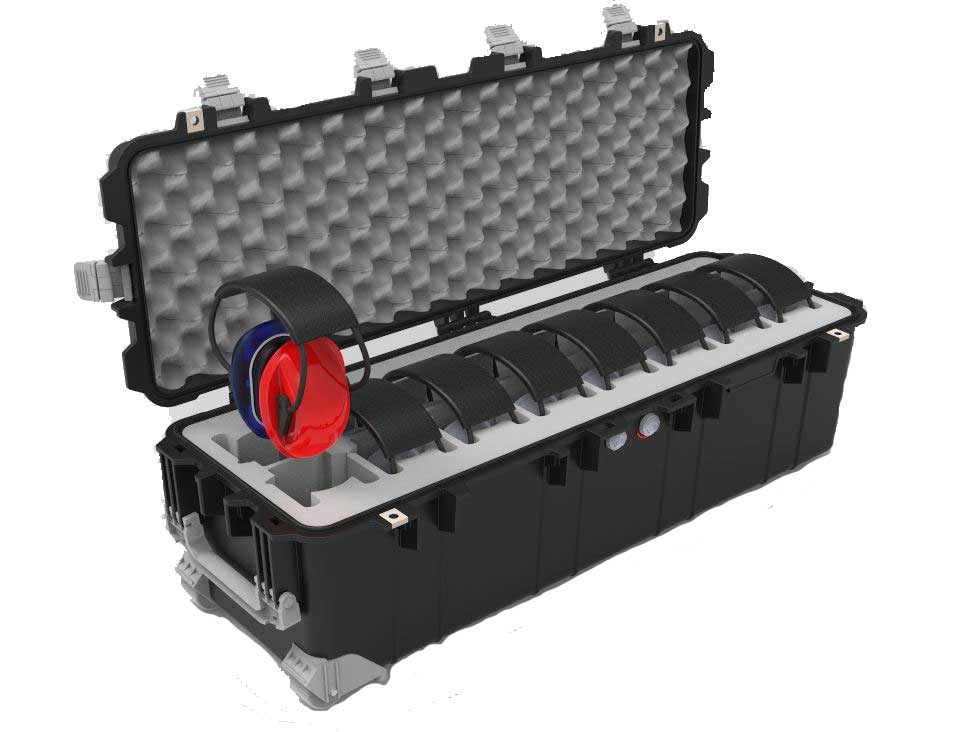 Boothless Audiometry Screener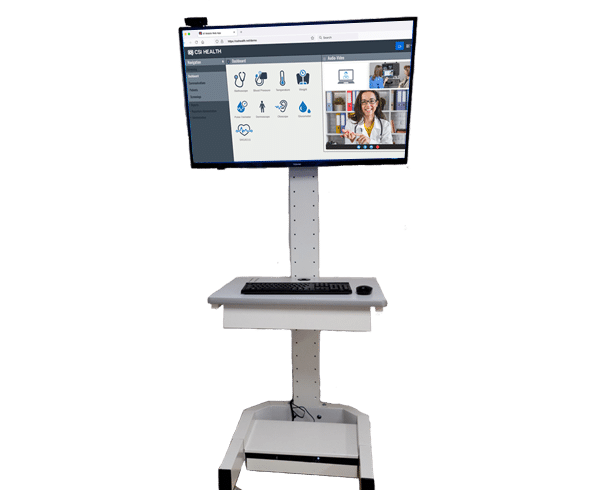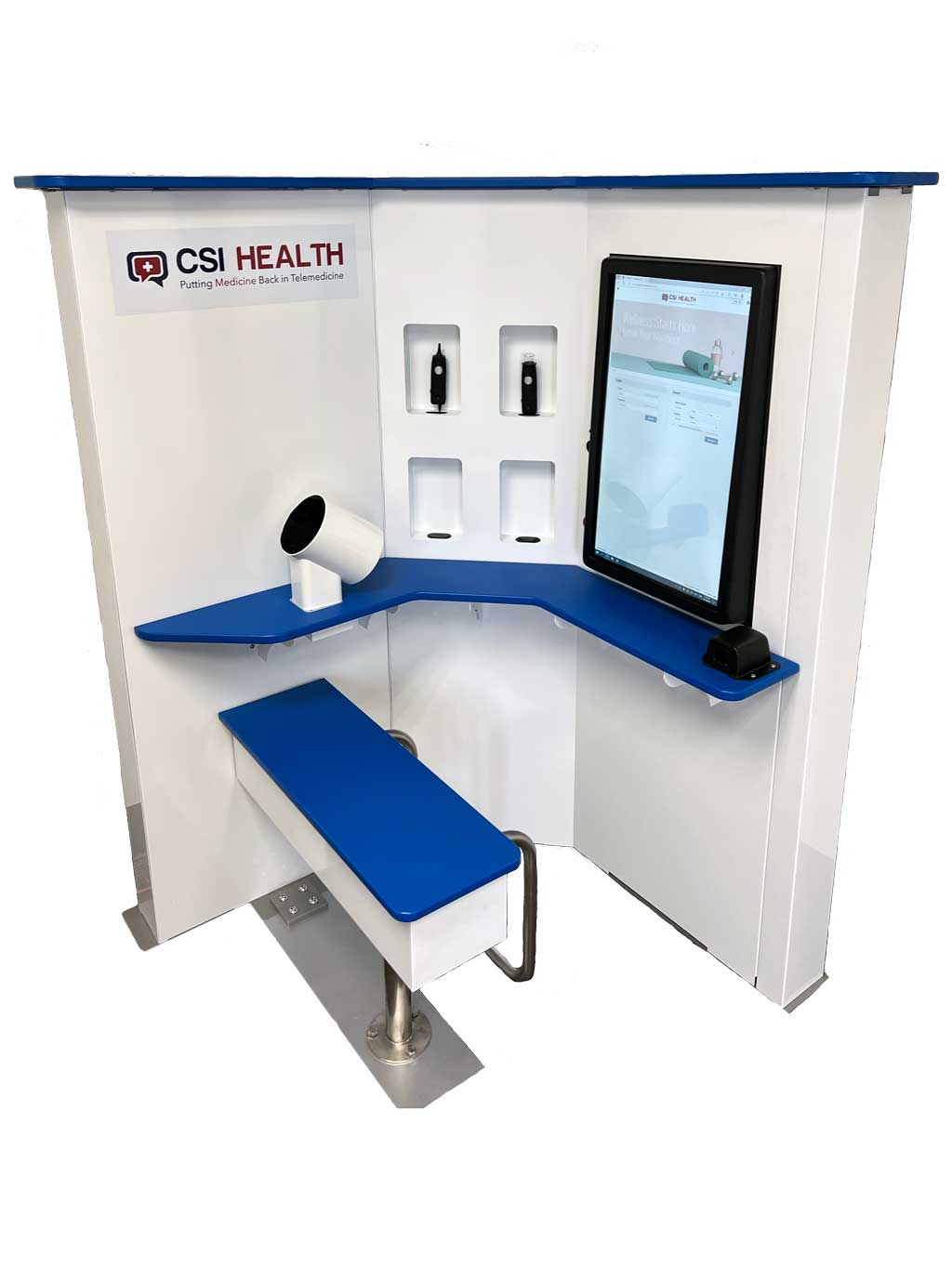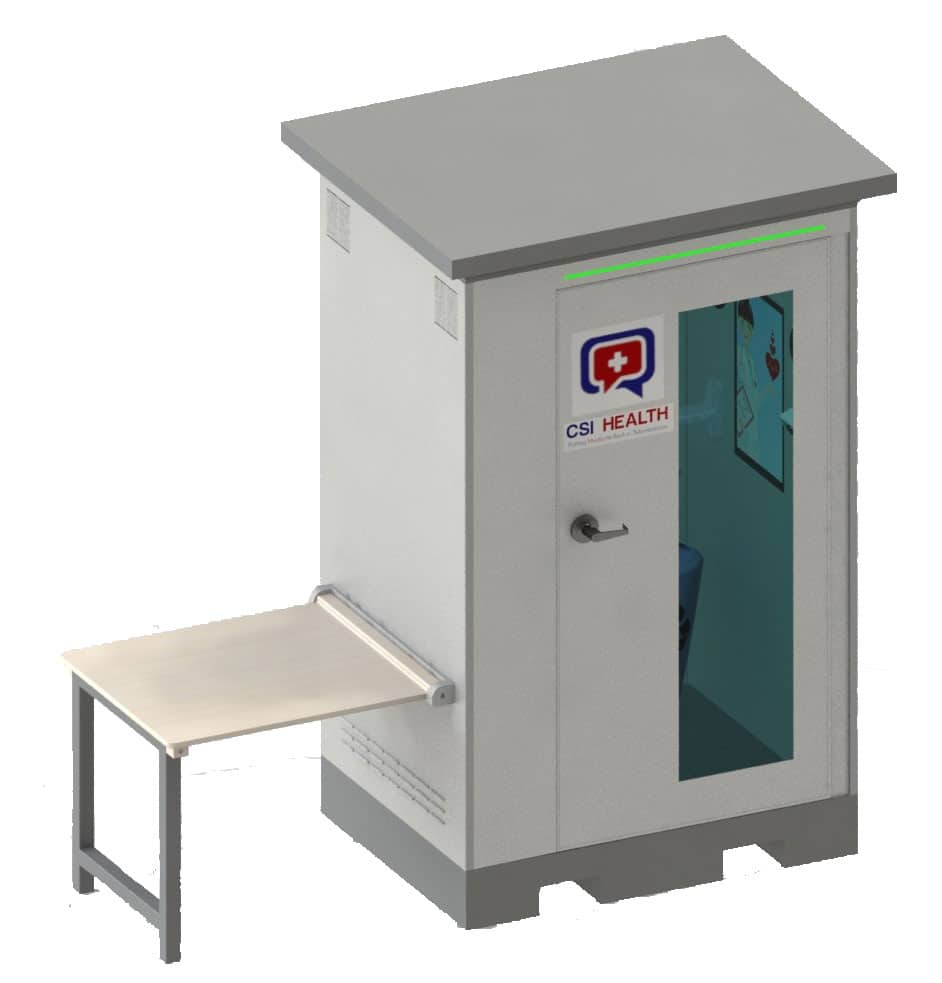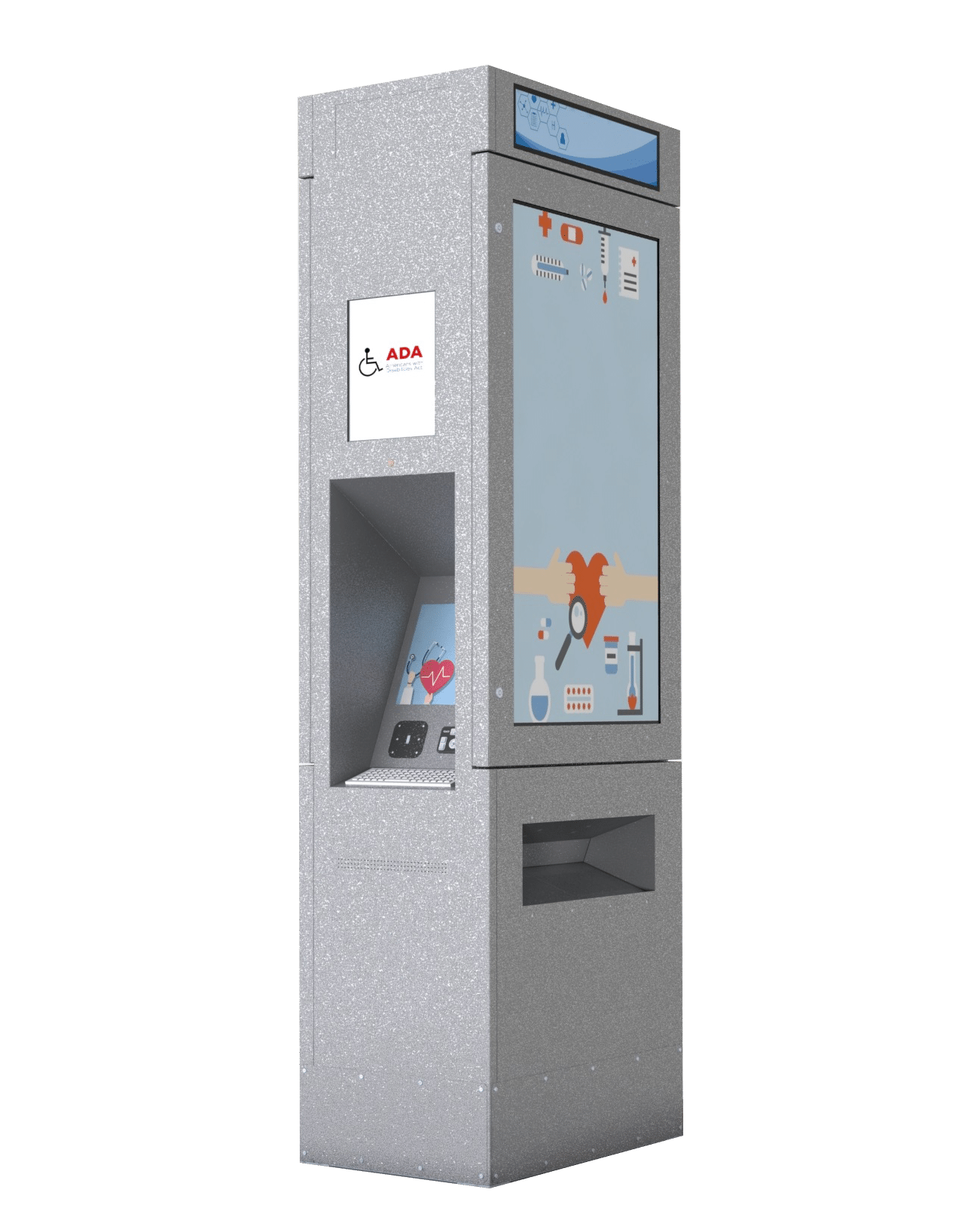 Custom

Design & Manufacturing

We have quickly become the go-to company for custom telemedicine projects. Our clients have unique workflows and use cases that require specific solutions. Our experience allows us to minimize time to market and maximize ROI. Our team of engineers, software developers, and manufacturing partners can handle the process from initial consultation to installation.
Public Health Screening Kiosk
Harris County Precinct 2
CSI Health has partnered with Harris County Precinct 2 to add health screening kiosk stations to publicly accessible building to encourage health awareness among the community. Commissioner Adrian Garcia has made health a priority in his Precinct and CSI Health is happy to help make it possible.
Together, we have placed 6 health screening kiosks in courthouses, community centers, and government buildings across Houston, Texas.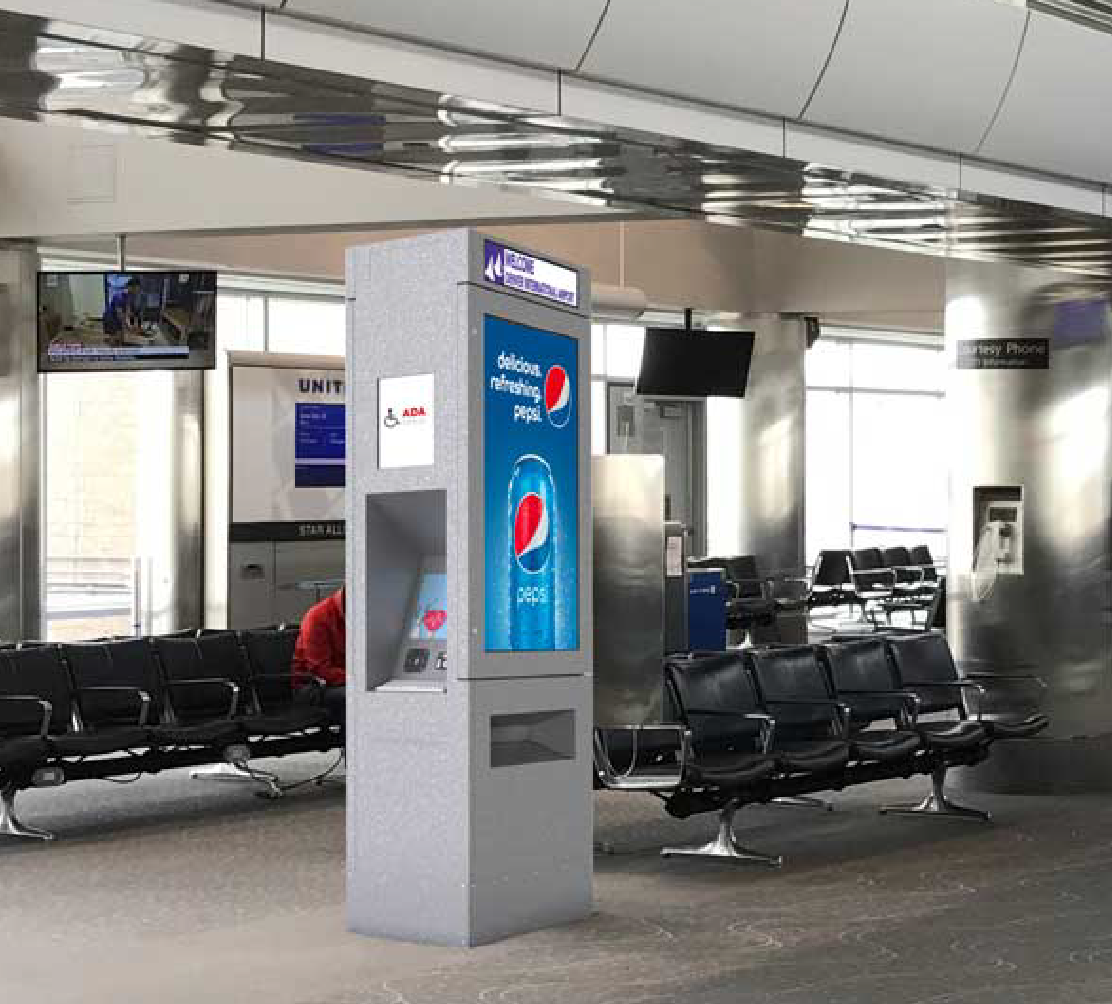 SkyHub Airport Kiosks
ADA Accessible Guest Services
United Airlines passengers flying in and out of Denver International Airport are getting a first-class upgrade when it comes accessing guest information and airport services from the gate area. The airport has teamed up with Clear Channel Communications to help fund Accessible, Guest Services Kiosks that include value-added services like telehealth, wayfinding, interactive directories, food ordering, and more!
Designed to be a balanced combination of advertising display and interactive guest services, our kiosks provide valuable interaction points with guests in high traffic flow environments.
Caribbean Health Plus
Connecting the Islands to Healthcare
Collaborative Telemedicine Clinics serve to connect the remote islands of the Caribbean to specialists abroad without the cost of travel. CTCs are diagnostic telemedicine clinics that combine personal, quality care, diagnostic examinations, and remote specialty consultations via telehealth. Staffed by a medical professional, these centers serve to satisfy both pre-operative and post-operative examinations reducing overhead costs typically associated with unnecessary travel and lengthy stays abroad. CTCs provide an immersive experience with the remote physician while maintaining a level of care that can only be provided by an in-person medical professional.